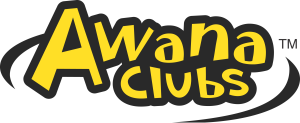 Hey, Parents! We're excited you are interested in Awana. Our desire is to inspire and serve your family to become the spiritual champions God created you to be.
Get equipped to connect around God's Word and the gospel of Jesus Christ as you seek to have life-long discipleship take root in your home.
Here at Bethel Baptist, Awana serves children age 3 through 8th grade. We have many trained and equipped teachers and leaders who are ready to show the love of Jesus to your child. Please see below for the various programs that we offer by age.
FAQS
When is Awana?
Wednesday evenings from September – April
What time does Awana begin and end?
Awana begins at 6:30pm and ends at 8:10pm.
Where is Awana held?
Awana is held here at Bethel Baptist Church. Children will check in at the front lobby and then go to their respective classes.
Can my children attend Awana if we do not attend Bethel?
Yes, of course! Any and all children are welcome!
If my child has a younger sibling who is under 3 years, are they allowed to stay?
We are sorry, but no. As much as we would love to serve the little ones under three, we are not equipped and set up to staff a nursery at this time.
CUBBIES – AGES 3-5
SPARKS – GRADES K-2
TRUTH & TRAINING – GRADES 3-5



Cubbies® celebrates the spiritual potential of preschoolers (3- to 5-year olds) by helping them develop respect for God, His Son and His Word.
Preschoolers can hardly wait for their next Cubbies club meeting. Whether it's the fun puppets, the exciting games or all their Cubbies friends, they simply love it. At Story Time each week, preschoolers learn about God – the greatness of His love and His Word – and about His Son, Jesus Christ, the promised Savior. Non-competitive games build excitement and reinforce Story Time lesson themes.
Cubbies helps you lead your child to God early so your child will respect and trust Him for life.
Sparks® ignites the curiosity of early elementary-age kids to learn about the people and events of the Bible, building a foundation of wisdom for knowing Christ.
To many children in kindergarten to second grade, Sparks is the highlight of the week! They love their red vests, the exciting games and spending time with leaders and friends.
Sparks is divided into three years, each with a unique rank: HangGlider®, WingRunner® and SkyStormer™. Each year, Sparks clubbers:
-explore the biographies of people of the Bible from a new portion of Scripture
-memorize Bible verses
-complete handbook activities
The handbooks, combined with Large Group Time lessons from the WHO Do I Need to Know From the Bible series, take your child on a journey through the entire Bible!
30T&T engages third- through sixth-graders by answering their questions about God and the Bible, guiding them through this pivotal life stage to grow in Christ's grace.
Handbooks and large-group lessons deepen a child's knowledge about God and His Word and teach how to put that knowledge into action in everyday life.
T&T is different from other Awana programs. It is comprised of two clubs with distinct curriculum, uniforms and awards:
T&T Ultimate Adventure™ for third and fourth grades
T&T Ultimate Challenge™ for fifth and sixth grades
Today, 10- to 12-year-olds, known as tweens, face unique pressures, demands and distractions. These factors can result in a marked increase in discouragement, apathy and disengagement. Christian children are not immune.
The ultimate message to kids of every age group is that nothing is more important than their relationship with Christ and following His way of living in the Scriptures.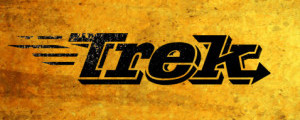 Awana Youth Ministries has launched a new 3 year middle school curriculum. This new program challenges students to wrestle with the three most important questions they're asking in middle school:
Who am I?
Why am I here?
Who's with me?
By allowing students to dive deep into the Scriptures and answer these questions for themselves we allow them to own their faith and discover what they actually believe.
For any questions or inquiries about the Awana clubs, please contact our program directors: